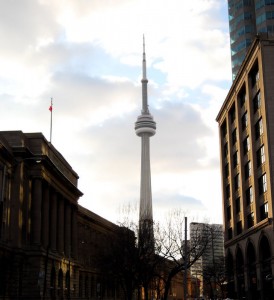 It is funny how so few people outside of Western New York grasp the geography and sheer size of New York.  It seems to most, New York is New York City, and everything else is just a suburb of it.  When I used to do sales for a larger company and worked with a lot of people in other parts of the country, the two most frequent questions I was asked were, "Still snowing there?"  Sometimes, that one was even asked in June, as if Buffalo doesn't actually have summer.  But the second most common question was, "How often do you get into the city?"  Of course, they weren't asking about how often I go to Buffalo, but how often I go to New York City.  To which I always had to inform them that, it is indeed, over a 7 hour drive to go to New York City from Buffalo.
But one of the great things about Buffalo is that is not a big city.  We can still experience the urban environment in downtown Buffalo, without being oppressed in a monolithic forest towering overhead and blotting out the sun except in summer at high noon when it can get above the mountains of steel, stone and glass that surrounds.
For those of us that do want to feel the big city urban hum, the city of Toronto is only a stone's throw (and now a passport) away.  With a population over 5-million, it is Canada's largest city and considered the nation's economic capital.  More importantly, it is a cosmopolitan city with diverse cultural areas, a world class theater area and all the zeal, and appeal anyone would expect from a large urban city.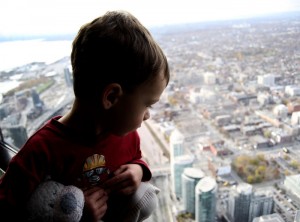 In my youth, a trip to Canada was routine - friends would pile into a car, a designated driver would be picked and in 15-minutes, we were over the border and enjoying the night life of Fort Erie, or Niagara Falls.  These days it takes a bit more to cross the border - passports, Nexus, federal drivers licenses and there is still no guarantee that the more stringent laws followed by both the American and Canadian border patrols won't throw a curve ball into your plans. 
Toronto was always the place to go for a more urban adventure or to see a Broadway quality production.  With hundreds of tourist attractions such as the Hockey Hall of Fame, the Younge-Dundas Square, the CN Tower, Museums, Galleries, the Science Center - the list for an urban adventure goes on and on.  But to have such a friendly national border so easily accessable, with all the great spots to visit across that border, it is worth the time and effort to make the trip.
Another great benefit to living in this area...  the neighbors that surround us!