So, 4/20 is supposed to be a big deal. Leave the milk, and cookies out for Snoop Dog, and go get high. Whatever pot smoking joke, or metaphor you want to throw out there, pot certainly does get a lot of attention.
But, why?
Mainly because a bunch of old, profiteering white men decided it was cutting into their business so they lobbied the government to make it illegal. Then Nixon came along, and started his "war on drugs" classifying marijuana into the same categories as illegal synthetics, and opioids. Ever since, "satan's lettuce" has been a big deal.
Satan's Lettuce. They even gave it a nickname including a fictional character, because their claimed negative affects of marijuana are just as fictional.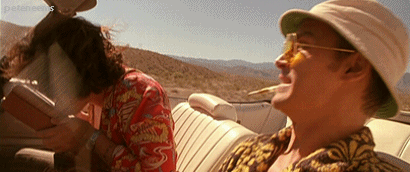 I'm not so much a defender of marijuana use as I am a defender of civil liberties, common sense, and environmental protection. Within the boundaries of making pot illegal, America has also made hemp as an industrial crop illegal. A crop that could help save thousands of acres of trees each year. That's kind of a big deal.
Why? Because the profits of one industry are valued over the profits of another. Or, they were made to be valued that way, because someone already had more money.
And as far as protecting us from the "dangers" of pot, those who claim pot to be so horrible are all pretty horrible people themselves, and we'd probably be better off making their existence illegal. My take? Pot isn't all that harmful when compared to other already legal drugs like alcohol, tobacco, and caffeine. The often used example of the "loser stoner" is misleading. We live in diversity. Some people are just that way. With or without pot, the "loser stoner" would still be a "loser" in the eyes of society in some way. There are people who use marijuana regularly that are high-functioning, and high-achievers. There are people who use it who just are people; your common, ordinary, everyday folk, and you'd probably never know they are pot smokers except for this assumed pride of pot culture that some people latch on to because of this fight to make it legal again.
Yes, again. It wasn't always illegal.
Legalize it. Stop trying to legislate some false morality that those who are legislating it don't even adhere to. Expunge the records of those in prison on minor marijuana related charges, or at least throw away those convictions, and reduce their over-all sentences if they have more to serve.
Our society doesn't NEED marijuana, but it needs a lot more common sense, and a lot less focus on trying to protect people from themselves. Not to mention, less money in government, but that's a different, albeit, related rant.