Seeing as though this is my first official blog entry into Living in the Buff, I wanted to give everyone a little sense of what to expect.
I have had the privilege over the years of taking some amazing  journeys, experiencing places I never thought I would get a chance to experience and meeting some truly remarkable people in the process.  Some have remained good friends while others moved on in life as acquaintances often do, but I appreciate each and every one of them for the unique gifts they brought into to my life.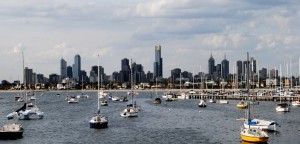 My life cannot be summed up by the images you see here; it has simply been more fulfilling having been given the opportunity to take them and have the experiences that they represent.
In my blog I want to write about these experiences and use the images to help bring them to life.  It is not necessarily an extension of my portfolio - some of the images may be downright poor in quality, but for those of you who have experienced life and how it tends to constantly be in motion around you, I'm sure you will understand and appreciate them all the same.
Although my portfolio will be filled with pictures from my travels, it was always nice to come home, and Buffalo has been a wonderful place to call home.  The wealth of natural beauty here, the easy access to an international border and the history of this region are compelling.  The fact no matter where I have been in this world I have met someone from here, that has relatives here or has visited and enjoyed Buffalo speaks volumes for what this area has represented over the past 150 years.  A great deal of my blog will also be dedicated to what we have at home, right here in Western New York. 
I know a lot of people don't see the bright future here that I do, but maybe with a little combined positive thinking and creative imagery, that bright future will come into view for everyone!