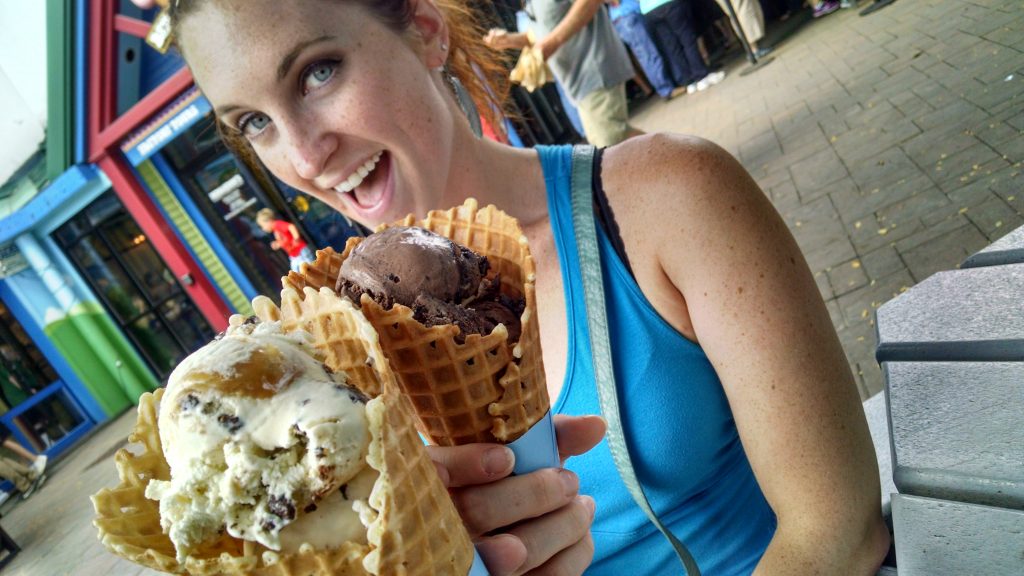 "Yes, I am a dreamer. For a dreamer is one who can only find his way by moonlight, and his punishment is that he sees the dawn before the rest of the world." – Oscar Wilde
My birthday was Monday, October 16th. Thank you to everyone who took the time to send your well wishes, and to answer back to many of you: Yes, I had a great day. I spent the first half of my day working on a movie, and the second half baking my traditional lasagna, and pumpkin pies, and enjoying it all with my children, my mother, and her husband, and the woman who helps me see the beauty in the world when our world seems to be lacking it.
And to those of you who wished me a happy birthday on Tuesday: all good! If you know me, you know how frequently I'm late for things, so I am far from qualified to hold that against anyone.
I share my birth date of October 16th with Oscar Wilde, the famous, and some would say, infamous author, playwright, and poet. Like many artists who are ahead of their time, the true scope of Wilde's fame didn't become realized until after his death in 1900. Among a controversial life, Wilde disrupted the Victorian societies of his time with brilliant stories such as The Picture of Dorian Gray, The Importance of Being Earnest, and An Ideal Husband. Stories which examined in their time societal morals, norms, hierarchies, and the hypocrisies woven throughout them. Although these stories were written well over a century ago, if written today they would be just as timely, but perhaps less controversial.
Birthdays are often a moment where we pause, and reflect on life. It seems as though most people look upon this reflection in judgment of themselves; their regrets, their mistakes, what they want to change going forward. Like the annual practice of "New Year's Resolutions," there is a statement of ,"I begin truly living today!" that seems to take place for many. I have never sought to live an ordinary life, I have only sought to live fully. In my past I have let many things prevent me from doing so, but as I've grown, and matured, I find fewer obstacles within myself, fewer inhibitions, fewer reasons to not take risks.
Fewer reasons to not see the good that is all around me, and take in as much of it as I can.
"To live is the rarest thing in the world. Most people exist, that is all." – Oscar Wilde
My reflection is not one of regrets. My life, like every life, has been filled with moments of wonder, and moments of despair. I have struggled, succeeded, failed, risked, lost, and continue to pull myself back to my feet, and push forward. I know I have never been perfect, but I cannot change my past self. I accept who I am, who I once was, and all of the growing that has occurred in between. I continue to work diligently to forgive myself for those imperfections, and sometimes the specters of past mistakes still haunt my mortal consciousness, and scream from their subconscious prisons. But where their voices are silent, I focus on living in the moment, and loving everyone in my life as deeply as I am capable.
Everyone that has entered my life, and that includes the many who have only been temporary tenants of my time, and energy, have taught me valuable lessons about myself, and how I create the world I live in. For that, I am grateful to everyone. And as a life lived, much the same as Mr. Wilde's, I intend to continue living mine to the fullest, through my passions, my love, my art, and my creativity, challenging the things that we accept in our collective lives, and hopefully, seeing the world change for the better before my time here is done.
My growth as a person continues. For my children, I will always strive to be a better father, a better guide, a better mentor, and the lighthearted, loving balance they need to deal with the grim seriousness that often envelopes us in our society.
For my love, and my inspiration, Cortney, I will always strive to be the partner that she deserves, give her the best parts of me, and do my best to reflect how she inspires me, and brings beauty into my world. As I once told her, she is both the Sun, and the Moon – shining a light to help others find their way, and reflecting the light of others when they cannot see how they also shine. For me, she is all of this, and more.
"You don't love someone for their looks, or their clothes, or for their fancy car, but because they sing a song only you can hear." -- Oscar Wilde
What more can be said? I am looking forward to our every adventure together!
Many thanks, again, to all of you for your warm wishes.