I wish I would have had more time on this trip to actually get outside and enjoy the desert.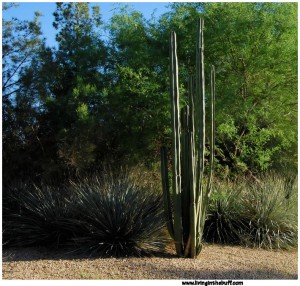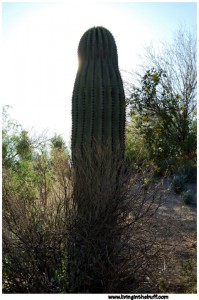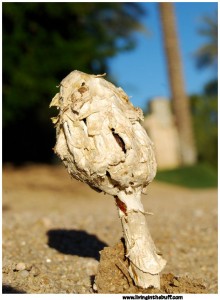 On our way from the airport to the conference center, one of my colleagues remarked about how brown and dead everything looked. Yet, as I looked across the desert landscape, all I saw was life. The desert is filled with life. To miss it and see only the brown of the landscape, the rocks and the sand, is missing what this place is all about.
The incredible variety of plants that evolution has borne in this harsh environment is astounding. Survival of the fittest? This is survival by only those that can. The desert doesn't offer much forgiveness and what thrives here doesn't ask for any. These ancient warriors of the sun and sand have offered us a wealth of resources, including medicines that help us survive.
But the one thing they offer the most to us are lessons. Lessons on surviving what might seem unsurvivable, and these lessons have helped give birth to cities in the desert, where humans, not designed for such a place have still managed to grow, survive and thrive along side these silent teachers.
Not everyone can hear their lessons.
I love the desert. The mountains that stretch and yawn in the distance; the scattered red rocks, and the varnish stones that time has weathered and worn. I love cactus, and the variety of unique plant life that grows here. I love feeling the life giving, and taking, sun on my skin, and the cold nip of the night air.
I didn't get a lot of time to stay and explore on my terms with this trip, but I guarantee that I will return again before the summer fades.