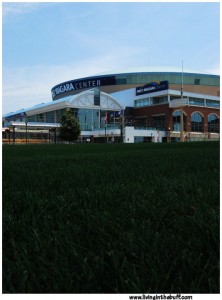 Someone once told me there are NO GOOD spots from which to take a picture with the Buffalo Arena as a backdrop.
None.
No grassy areas that would be safe for children. No places away from construction. Everything around it is paved or cement....
Please. Leave such judgments up to your photographer. Thank you.