This is a story from Norman, Oklahoma, originally written on June 21, 2007.
Sometimes when you travel, the good times just happen to be there when you arrive. The great thing is, when you're from out of town as long as you're not a complete douchebag people generally welcome you into their good time, knowing full well you will probably never cross their path again. The combination of not knowing, not caring and drinking way too much often turned what might just be a night out into a night to remember.
I just wonder if she did the next day...
-=-=-=-=-=-=-=-=-=-=-=-=-=-=-=-=-=-=-=-=-=-=-=-=-=-=-=-
"Cover Your Clam!"
You know when a woman at a bar says this to her friend, someone has had at least one too many.
And what is the old joke; the matting call of the blond? "Teeheehee, I'm so drunk!"
Yeah, that actually fit quite nicely here.
So the new guy is going to work out just fine. He's going to fit in very well with our team, in fact. Birds of a feather, I guess. He kept up with our insanity and added to it.
Added a lot to it.
After a nice dinner and flirting with our waitress, she suggested we go to "Louie's" because that is where everyone from work goes after work. We took that suggestion as a hint, but found it to not be the case. The bar was empty when we walked in. We checked out the main floor, the top floor, and found no one. But we noticed some people coming in and out to use the restroom via a door on the far side of the dining room.
What we found beyond that door was… interesting. To say the least.
We found Kimberly. A very attractive 20'ish young woman who was whooping it up with her friends one last time before... before the big day!
Wedding? No.
Military deployment? No, no.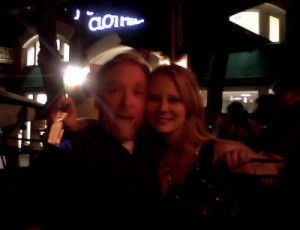 No, as she told the entire bar many, many times over in a very loud, slurring voice during the next couple of hours that we got to know her, she was heading in for breast augmentation surgery the next morning. Under doctor's orders, she could drink until 11:30, but after that she couldn't have anything. So she was taking in as much as she could.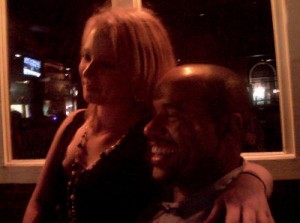 When the doctor gave her those instructions I don't think he had in mind the dozen or so Jagerbombs she drank between 10:30 and 11:30. The guys at the bar didn't seem to care and I don't think a single one of them would have turned her down based on the fact she only had a C-Cup stashed in the top of her silky black dress. She was athletically built and very well proportioned – and was apparently about to pay thousands of dollars to turn herself into a real-life Barbie doll…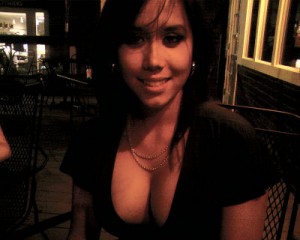 She didn't have any problem flirting with every guy in the bar either. Or telling everyone every detail of her life.
Or lifting her dress and showing off her panties – hence her friend yelling at her to... cover her clam.
Kimberly was being "protected" for the evening by her friend Lisa. Lisa is an incredibly attractive Korean woman who herself had very recently blown up her breasts to unnatural and bizarre proportions for her size. Lisa was also military, so she answered all of our questions with "That's a negative, sir," and "Affirmative, sir!"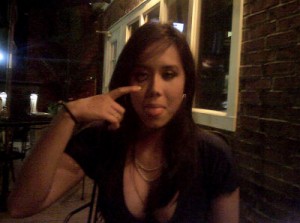 Which made for some unusual conversation in itself.
That and Lisa had to inform me that her first boyfriend shared my first name, and he broke her heart, so upon introduction she immediately viewed me as an asshole.
What a great start to a conversation!
All in all, the night just got ridiculously silly. Kimberly sitting on Bill and Jorge's laps, describing her breasts, lifting her dress, losing her shoes, sitting and missing her chair…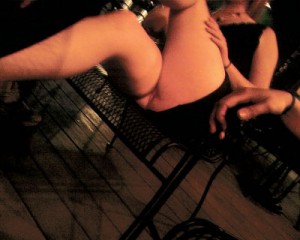 Something tells me the anesthesiologist got one sniff of her this morning and sent her home.
Typical night out otherwise. They got the attention, I just bought the drinks.